Balancing academics, athletics, and leaving home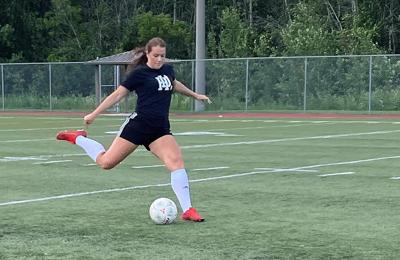 Moving on to university provides a level of excitement and nervousness for students. Those emotions can be magnified when it involves student-athletes who are not just moving up, but also moving out as the institutions they will attend are not within commuting distance from home. Since this removes them from their comfort zone and support network of family and friends, they need to have the maturity to overcome these new challenges, relying in large part on their own character and skills.
When it comes to student-athletes attending out of town institutions, this is a goal they have pursued for some time. Whether they are there on a full or partial scholarship or gained admittance to the school based on academic and athletic skills, this is merely the first step. The pressure is on to perform in the classroom as well as in athletic competitions.
There are numerous common threads woven into successful student-athletes that serve them as they climb each wrung of their educational ladder. Starting with self-confidence and self-discipline, a student-athlete has passion and is motivated to succeed. Bumps in the road won't put these individuals off course as they know how to face stress with poise, accept criticism, and possess the ability to overcome setbacks.
More and more the path to higher education for a student-athlete is through combines — events held to evaluate athletic skills — where they are exposed to numerous institutions. Two soccer players who benefitted from their combine experience are Océane Deslauriers and Leila Karam, who both committed to American universities after attending the Ribeiro-Moojen Combine. "I did attend last year's combine, but I felt I wasn't ready yet," Deslauriers said. "I felt this year was my year and I worked much harder."
That hard work garnered success as Deslauriers will be attending Salem University in West Virginia where she will play for the Tigers. As is the case for many, there was more than one school interested in having Deslauriers commit, so it came down to which institution offers the best fit.
"Salem was the first school to speak with me, but it was the program I wanted to follow that helped me to choose them," she said. "I plan to study in human science, nutrition, and performance and Salem is one of the top schools for that."
Karam feels that it was thanks to Ribeiro and Moojen — founded by former professional soccer players Antonio Ribeiro and Frederico Moojen — that she was able to earn a scholarship to Indian Hills in Ottumwa, Iowa where she will be a member of the Warriors. "They helped me get this," Leila Karam said. "Without their input I wouldn't be in Iowa right now."
This is an important opportunity for Karam. "To have a scholarship in D1 (Division 1) in America is very, very important to me," said Karam, who will be studying chemistry. "It's going to be an important thing for my career and even towards the [Canadian] national team. I think this opportunity will allow me to be a better athlete and student."
Deslauriers, a product of FS Salaberry soccer, noted some pros and cons about moving south. "The toughest will be leaving my family," she said, adding. "But I am looking forward to adapting to something new, and also to improve my English. French is my first language. My English is pretty good, but I need to learn all the technical terms in English for my courses."
At the time of the interview, weeks before the start of the school semester, Karam was already on campus and practicing with her team. Getting to Iowa was a family affair. "My family loaded up the car and drove me here," she said. "They've done everything so I would be all set when I got here. It's tough to be so far from them but I look forward to the challenges ahead."
Moving forward, it will all be about balance of both school and sports when Karam's courses kick in. "So far so good," she said. "I get to be a great group of players, a great staff and a great coach."
Deslauriers was preparing to head south when she was interviewed and was about set to go. "To get ready was a long process," she said. "There was lots of paperwork, and the school really helped me to get through it."
She has hit the ground running in West Virginia where she has a simple game plan. "I'm going to put all my effort into soccer and studying," she said. "This is all I am going to do, play soccer then go back and study. If I don't study and get great marks, then I won't get to play."
There are currently no videos available.